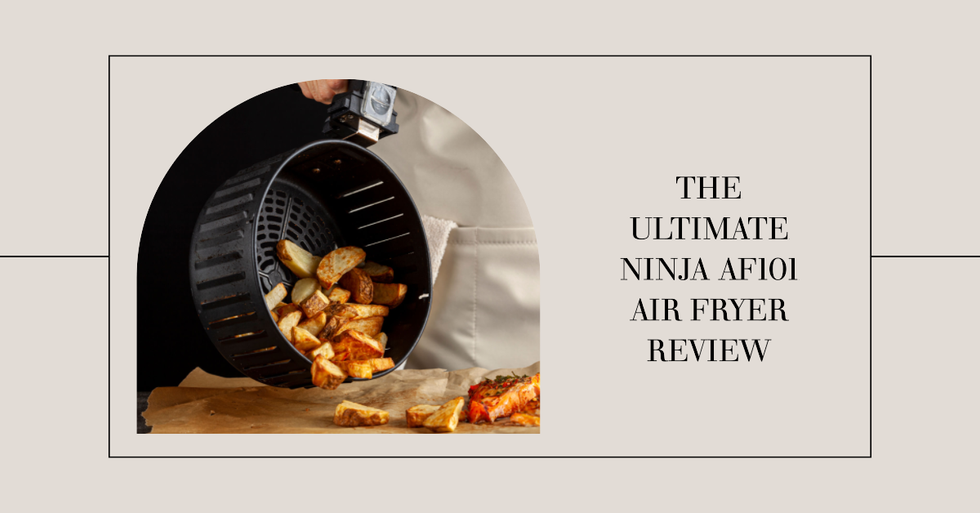 In recent years, air fryers have taken the cooking world by storm. They offer a healthier alternative to traditional deep frying by using hot air to cook food instead of oil. One of the most popular air fryers on the market today is the Ninja AF101 Air Fryer. In this review, we will take a closer look at this appliance and see why it's worth considering for your kitchen.
Design and Build Quality
The Ninja AF101 Air Fryer has a sleek and modern design that will fit seamlessly into any kitchen. It's made with high-quality materials, including a non-stick basket that's easy to clean. The appliance is also compact, making it perfect for small kitchens or those who don't have a lot of counter space.
Features of Ninja AF101 Air Fryer
The Ninja AF101 Air Fryer comes packed with a range of features that make cooking with it a breeze. Some of the key features of this appliance include:
Multiple Cooking Functions: The Ninja AF101 Air Fryer has a range of preset cooking functions that allow you to cook a variety of foods with ease. These functions include air fry, roast, reheat, and dehydrate. Whether you're looking to make crispy chicken wings, roast a whole chicken, or dehydrate fruits and vegetables, this appliance has you covered.
Temperature Range: The Ninja AF101 Air Fryer has a temperature range of 105°F to 400°F, which gives you plenty of flexibility when it comes to cooking. Whether you need to cook something quickly at a high temperature or slow-cook something at a lower temperature, this appliance can handle it.
Cooking Timer: The Ninja AF101 Air Fryer has a built-in cooking timer that allows you to set the cooking time for your food. This means you can walk away and do other things while your food cooks, and the appliance will automatically shut off when the cooking time is up.
Non-Stick Basket: The Ninja AF101 Air Fryer comes with a non-stick basket that makes it easy to clean up after cooking. The basket is also dishwasher safe, which means you can just pop it in the dishwasher after use.
Crisper Plate: In addition to the non-stick basket, the Ninja AF101 Air Fryer also comes with a crisper plate. This plate allows you to cook food even more evenly and gives it a crispy texture that's hard to achieve with other cooking methods.
Capacity: The Ninja AF101 Air Fryer has a 4-quart capacity, which means it can cook enough food for a family of four. If you need to cook for more people, you can always cook in batches or consider a larger air fryer.
Ease of Use
The Ninja AF101 Air Fryer is incredibly easy to use. All you have to do is put your food in the basket, select your cooking function and temperature, and press start. The appliance will take care of the rest, and you'll have delicious and healthy food in no time.
Cleaning
Cleaning an air fryer can be a hassle, but the Ninja AF101 Air Fryer makes it easy. The non-stick basket and crisper plate are both dishwasher safe, and the appliance itself is easy to wipe down with a damp cloth.
Overall Performance of Ninja AF101 Air Fryer
In terms of performance, the Ninja AF101 Air Fryer is top-notch. It cooks food quickly and evenly, and the results are always crispy and delicious. It's also perfect for those who are looking to eat healthier, as it uses up to 75% less fat than traditional deep frying methods.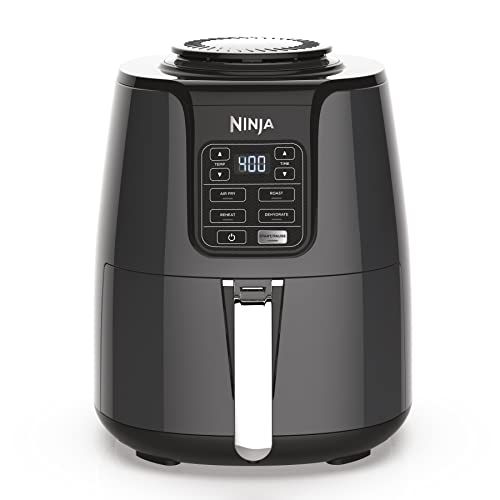 Conclusion
The Ninja AF101 Air Fryer is an excellent appliance for anyone looking to cook healthier meals without sacrificing taste. Its range of features, ease of use, and overall performance make it a standout product in the air fryer market. If you're in the market for an air fryer, the Ninja AF101 Air Fryer is definitely worth considering.
You can see more information about the product on our website or you can order directly on Amazon.