Are you one of the millions of people who have found themselves saying "TikTok made me buy it"? If so, you're not alone. The popular social media platform has become a hub for viral trends and product recommendations, and it's influencing consumer behavior more than ever before.
In this post, we'll explore the power of TikTok as an influencer marketing tool and share some of the most popular products that have gone viral on the platform. From skincare to kitchen gadgets, these items are sure to make you say "TikTok made me buy it."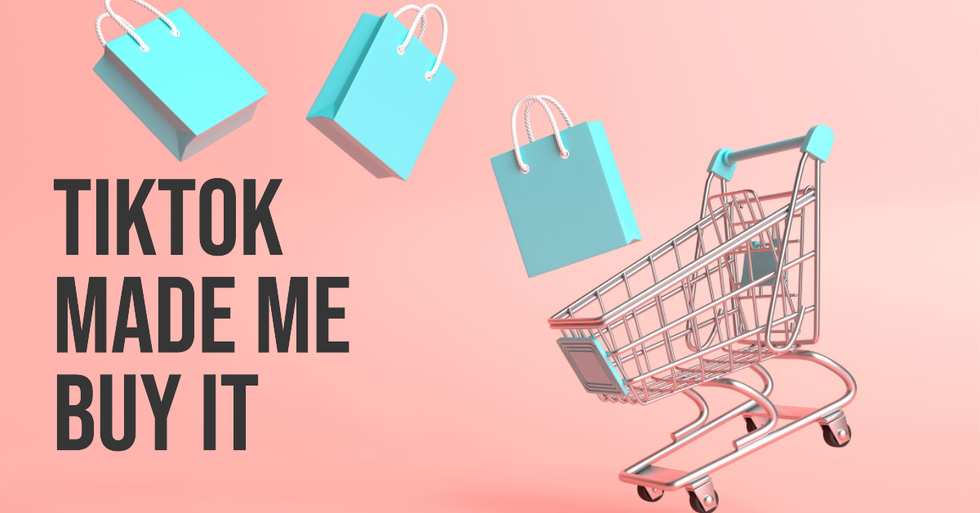 Disposable Paper Liner for Air Fryer – TikTok Made Me Buy It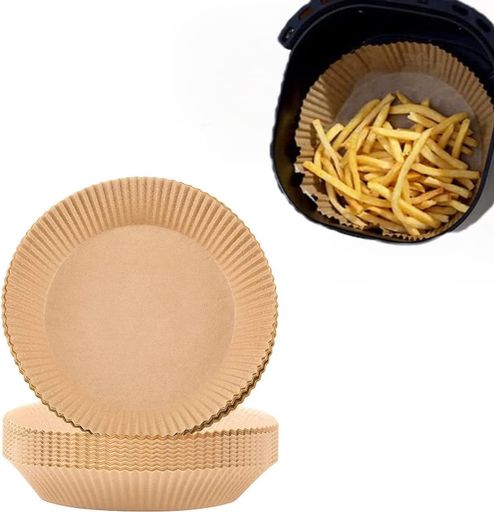 Air fryers have become an essential kitchen appliance for many people, allowing them to enjoy their favorite fried foods with less oil and fewer calories. However, cleaning the air fryer basket can be a hassle, as food residue can stick to the bottom of the basket and be difficult to remove. That's where disposable paper liners come in handy.
These liners are designed to fit inside the air fryer basket and prevent food from sticking to the bottom. They are made from high-quality, food-grade paper and are safe to use with all types of air fryers. The liners are easy to install and remove, and can be disposed of after use, making cleanup a breeze.
Using disposable paper liners for your air fryer can help extend the life of your appliance, as it reduces the need for harsh cleaning chemicals and scrubbing. Plus, they can save you time and effort in the kitchen, allowing you to spend more time enjoying your delicious air-fried creations.
Phone Umbrella – TikTok Made Me Buy It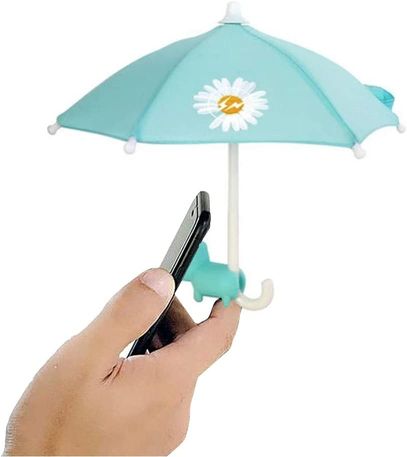 This handy little device consists of a suction cup that attaches to the back of your phone, along with a small umbrella that can be attached to the suction cup. The umbrella is adjustable, allowing you to position it to protect your phone from rain or direct sunlight.
The suction cup is strong enough to hold your phone in place, even on slippery or uneven surfaces, making it perfect for outdoor activities like camping or hiking. It also allows you to use your phone hands-free, whether you're watching a video or following a recipe in the kitchen.
The Phone Umbrella Suction Cup Stand is compact and lightweight, making it easy to carry in your pocket or purse. It's a must-have accessory for anyone who spends a lot of time outdoors or who wants to protect their phone from the elements.
Magnetic Levitating Floating Wireless LED Light Bulb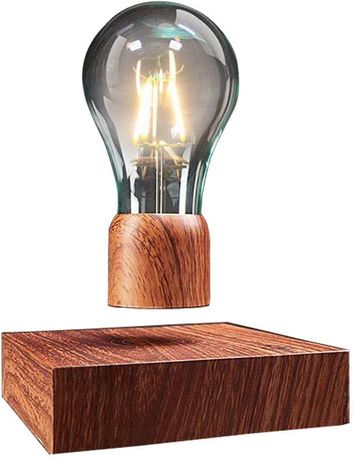 Looking for a unique and mesmerizing piece of decor for your home or office? The Magnetic Levitating Floating Wireless LED Light Bulb is licensed by Levitation Arts, Inc. and uses magnetic levitation technology to float and spin freely in the air without any support or contact. The bulb is powered through the air via induction, eliminating the need for cables or batteries.
The touch button on/off switch allows you to control the LED lights, which provide a soft, warm glow that's perfect for setting the mood in any room. This innovative product is not only attractive and decorative, but it's also eco-friendly, as the LED lights use less energy than traditional bulbs.
The Magnetic Levitating Floating Wireless LED Light Bulb is an excellent gift for lovers, friends, parents, and kids on Christmas, birthdays, holidays, weddings, anniversaries, and other special occasions. It's perfect for adding a unique visual effect to your home, office, conference room, auditorium, canteen, guesthouse, and more.
Self-Cleaning Slicker Brush for Dogs, Cats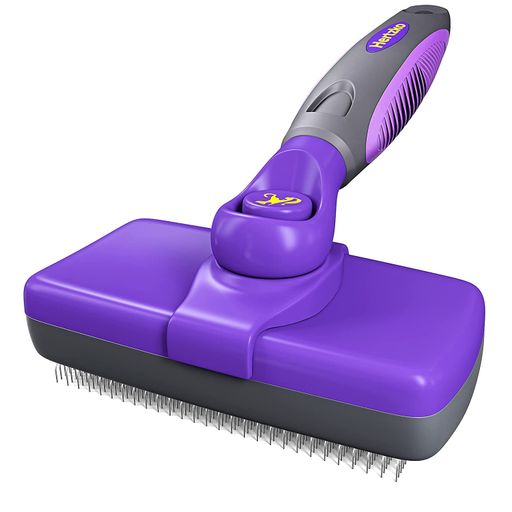 If you're a pet owner, you know the importance of keeping your furry friend looking and feeling their best. That's why the Self-Cleaning Slicker Brush for Dogs and Cats is a must-have tool for any pet owner.
Voted the best overall cat and dog brush for 2022 by Spruce Pets and trusted by millions of pet owners, this brush is incredibly effective in reducing shedding, detangling fur, removing dirt and debris, and keeping your pet's coat looking shiny and healthy. It's great for pets of all fur types, making it a versatile addition to your grooming toolkit.
The Self-Cleaning Slicker Brush is also incredibly easy to clean. With the push of a button, you can retract the bristles and wipe away any collected fur, making grooming a breeze. The smart design of the brush includes fine, angled bristles, an ergonomic comfort grip, and a push-button retraction feature, ensuring that you can keep your pet looking happy and healthy with minimal effort.
Shower Phone Holder Waterproof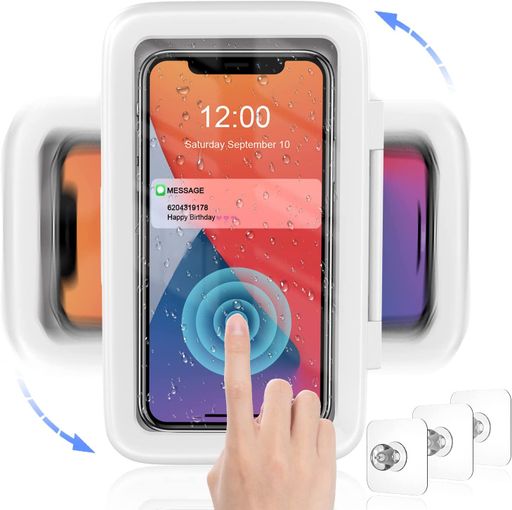 The shower phone holder waterproof is an essential accessory for anyone who likes to have their phone handy while they shower. Made of premium ABS material, this phone holder is 100% waterproof and anti-fog, and designed to keep your phone safe and dry while you enjoy watching movies, listening to music, sending emails, or simply making phone calls.
One of the standout features of this phone holder is its 480-degree rotating design, which allows you to adjust it to any angle that suits your viewing needs. It also has a high-definition touch screen that maintains the original response sensitivity and touch, enabling you to freely slide your phone screen, watch the movies you want to watch, and listen to your favorite music.
With its 45-degree open angle and adjustable size, this shower phone holder is compatible with a wide range of smartphones, including the latest models from iPhone and Samsung. The phone holder has strong adhesion that can support up to 4.5 pounds, so you don't have to worry about dropping your phone. It also comes with three pieces of adhesive wall hooks that you can use to attach it to your preferred location.
This 2023 upgraded shower phone holder is perfect for use in the kitchen, shower, bathtub, pool, hot tub, beach, or anywhere else you need to keep your phone dry and within reach. Get this phone holder today and enjoy the convenience of having your phone handy even while you shower!
Splatypus Jar Spatula – TikTok Made Me Buy It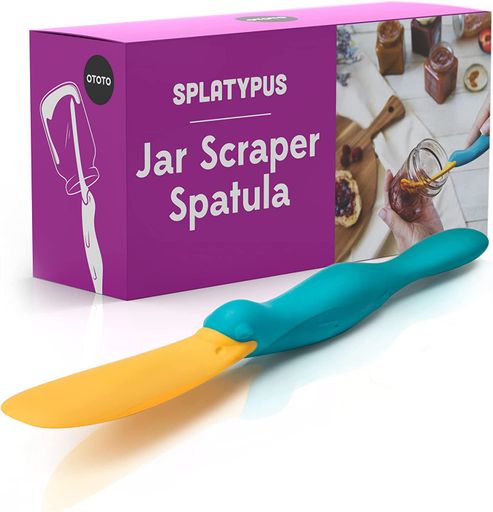 The Splatypus Jar Spatula is a unique and fun addition to any kitchen. Designed by the award-winning Studio Ototo, this peanut butter spoon is not just a novelty item, but a useful tool for scraping and spreading every last bit of jam, peanut butter, or other spreads from jars. Made with 100% BPA-free, food-grade, and dishwasher-safe silicone, the Splatypus is a nifty little treat that will add a sprinkle of happiness to your day.
Not only is the Splatypus a great utensil for meal prepping, but it's also a must-have for snack time. When you're craving a snack and an empty jar stares back at you, the Splatypus will work its way from the bottom to top, ensuring that no jam goes to waste. With its sturdy yet flexible body, it can effortlessly spread just the right amount of jam to your toast.
The Splatypus features a unique and adorkable design that sets it apart from other jar spatulas. It's easy to clean, heat-resistant, and food-safe, so you can use it with confidence. Whether you're looking for funny kitchen gadgets to gift your loved ones or simply want to add some fun to your own kitchen, the Splatypus is a snack time must-have that will bring a sprinkle of fun to your day.
Rice Dispenser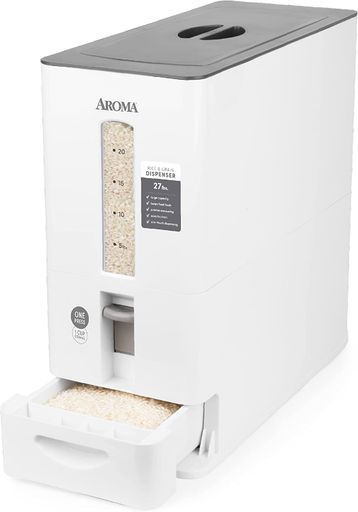 The rice dispenser is an innovative and practical kitchen tool that provides a convenient way to store and dispense rice or dried grains. It has a huge capacity, allowing you to store up to 27 pounds of rice, making it a great option for those who use rice frequently in their meals. The dispenser also has an auto-measuring feature that dispenses 180ml of rice with a single touch of a lever, saving you time and effort.
The airtight seal of the dispenser ensures that the rice stays fresh for a longer period by preventing moisture and stale air from getting inside. Refilling the dispenser is also easy, thanks to the clear-view window and capacity lines that allow you to see when the rice is running low. You can simply lift the removable lid and pour in more rice.
One of the unique features of this rice dispenser is its hidden wheels, making it easy to move around the countertop, and its sleek white design makes it a visually appealing addition to any kitchen.
TikTok has become a powerful tool for influencer marketing, with product recommendations going viral and leading to a surge in sales for many brands. From skincare to kitchen gadgets to fashion and beauty, TikTok has become a go-to source for product recommendations and inspiration.
If you're one of the many people who have found themselves saying "TikTok made me buy it," you're not alone. With so many viral products on the platform, it's hard not to be influenced by the recommendations of your favorite TikTok creators. So go ahead, indulge in a little retail therapy and see what all the fuss is about. You can also check 10 Must-Have Products That "TikTok Made Me Buy"  on our blog.