When it comes to the top water bottles on the market, there's a vast array of options available. Having a reliable, durable, and stylish water bottle is essential in today's health-conscious, eco-friendly world. Whether you're an athlete, a hiker, or simply someone who understands the importance of staying hydrated, there's a perfect water bottle out there for you. In this blog post, we will focus on the top water bottles you can buy on Amazon in 2023.
1. Yeti Rambler – The Best Overall Water Bottle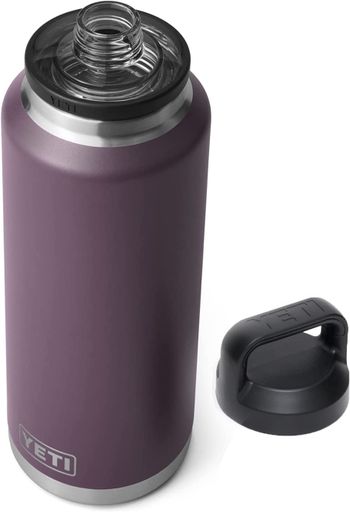 The Yeti Rambler, one of the top water bottles on the market, is known for its durability and versatility. Made with kitchen-grade 18/8 stainless steel and double-wall vacuum insulation, it's built to last. The extra-wide mouth allows for easy ice-loading, coffee-dispensing, and smoothie-pouring, making it a favorite among many
2. Hydro Flask – Best Water Bottle for Spin Classes

When it comes to the top water bottles for fitness enthusiasts, the Hydro Flask is a standout choice. It features a leakproof sport cap that lets you take a quick sip mid-sprint without worrying about leaks. Plus, its TempShield™ insulation maintains the temperature of your drinks, whether hot or cold, for an extended period.
3. Nalgene Atlantis – Best Gym Buddy

The Nalgene Atlantis is the ultimate gym companion with its 'On-the-Fly' pop-top lock lid for hassle-free chugs between sets. Its lightweight design and contoured drinking spout make it ideal for gym-goers who prefer a hassle-free hydration experience
4. GSI Outdoors – Best for Hikes

Designed with outdoor enthusiasts in mind, the GSI Outdoors Microlite 720 Flip is lightweight, compact, and has the thinnest vacuum tech on the market. It keeps liquids cold for 24 hours and hot for 12 hours, making it the ideal hydration partner for your hiking adventures
5. BlenderBottle Radian – Best Post-Workout Water Bottle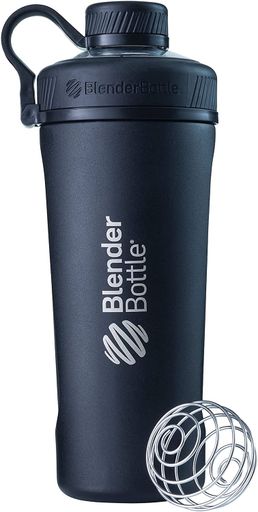 Bid farewell to lumpy shakes with the BlenderBottle Radian. This double-wall vacuum-insulated shaker keeps your recovery shake chilled long after your workout. Its wide mouth allows for quick and easy protein scooping, making it the perfect post-workout companion.
6. bkr 500 ml. – Best for Weekends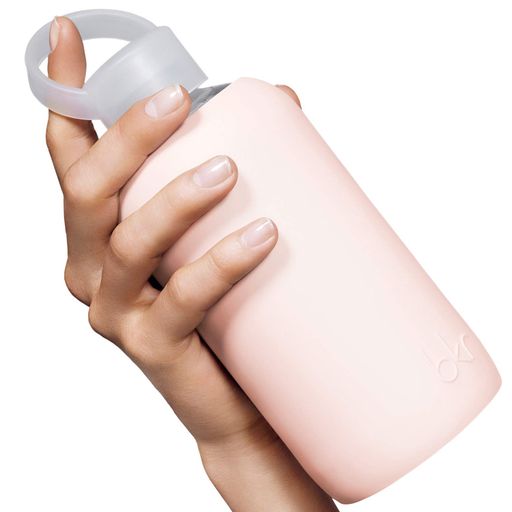 The bkr "Little" bottle is one of the top water bottles for weekend outings. Its stylish design and lip balm-enclosed lid make it an innovative yet glamorous hydration solution that fits comfortably into your handbag or car console.
7. HidrateSpark Steel – Best for Techies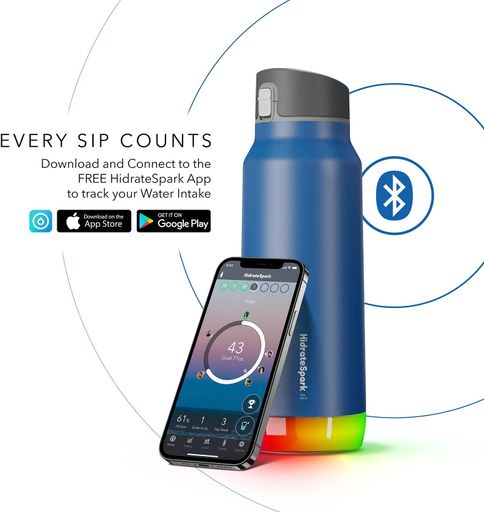 Tech enthusiasts searching for the top water bottles will be impressed by the HidrateSpark Steel. This smart bottle pairs with an app to track your water intake and reminds you to drink with an LED light. It's designed to keep cold drinks cold for up to 24 hours, making it an innovative solution for managing your hydration habits.
The Environmental Impact of Choosing Reusable Water Bottles
Choosing reusable water bottles over disposable plastic ones is not just a choice for your health but also for the environment. Single-use plastic bottles contribute significantly to global plastic pollution, harming wildlife and ecosystems. By opting for one of the top water bottles from our list, you're making a conscious choice to reduce waste and contribute to a healthier planet. Every refill of your reusable bottle is a step towards a more sustainable lifestyle.
"The Top Water Bottles" on Amazon USA cater to a variety of needs and lifestyles. Whether you're an avid hiker, a gym-goer, a busy professional, or a tech enthusiast, you're sure to find a water bottle that suits your needs and style.
Remember, staying hydrated is crucial for maintaining optimal health and performance. Investing in a good water bottle not only ensures you have access to water wherever you go but also helps reduce plastic waste, contributing to a greener planet. Choose your favorite from our list of the top water bottles and hydrate in style!
I hope this blog post helps you find the perfect water bottle to meet your hydration needs.