The season of scares is upon us, and what better way to celebrate Halloween than by decking out your home and wardrobe with eerie yet elegant Halloween essentials. Whether you're a fan of the frightful or the fanciful, there's a bountiful selection of items available online to make your Halloween a memorable one. Plus, with the convenience of online shopping, you can have all the spooktacular items delivered right to your doorstep. So, let's dive into the cauldron of Halloween goodies and unearth some frightfully delightful finds!
Haunting Home Decor
Pumpkin Lanterns: Set the spooky scene with some charming pumpkin lanterns. These lanterns cast a ghostly glow, making them a perfect addition for any haunted house.
Animated Props: Whether it's a cackling witch or a crawling zombie, animated props are sure to send shivers down your guests' spines.
Creepy Costumes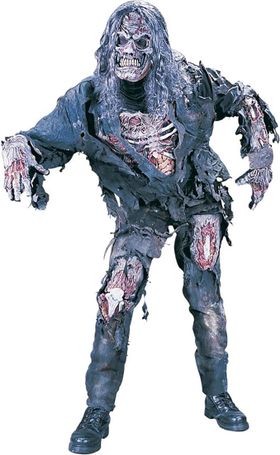 Classic Characters: You can never go wrong with classic characters like witches, vampires, or ghosts. Choose a costume that's both comfortable and creepy to make a haunting impression.
Iconic Horror Movie Characters: Pay homage to the horror genre by dressing up as an iconic movie menace. From Freddy Krueger to Pennywise, the options are endless.
Ghoulish Gadgets
Fog Machines: Create a creepy ambiance with a fog machine. The misty atmosphere will transport your guests to a realm of terror.
LED Light Projectors: Project eerie images onto your walls or ceiling to add an extra element of fright to the festivities.
Terrifying Treats
Candy Cauldrons: Serve your treats in a cauldron to stay in tune with the witchy theme of Halloween.
Skull-shaped Cookies: Bake some skull-shaped cookies for a morbid yet mouthwatering treat.
Spine-chilling Soundtracks
Horror Sound Effect Playlists: A horror sound effect playlist can provide the perfect backdrop to your hauntingly fun Halloween celebration.
Classic Halloween Tunes: Don't forget to include classic tunes like "Monster Mash" or "Thriller" to keep the party spirits high.
So, as the moon casts eerie shadows and the chill of autumn whispers through the trees, it's the perfect time to start gearing up for a spooktacular Halloween. The essence of this ghostly occasion lies in the details. By investing in a few key items, you can transform your home into a haven of horror that will delight your guests and create lasting memories.
Moreover, Halloween is not just a night; it's an entire season of fun and fright. The anticipation builds up with every pumpkin you carve, every cobweb you hang, and every creepy tune you play. It's about creating those spine-chilling yet fun moments that you and your loved ones will reminisce about for years to come. Whether it's the laughter following a fright, the creativity behind costumes, or the joy of indulging in terrifying treats, every aspect contributes to the magic that is Halloween.
The thrill of a ghostly presence, the mystery of the unknown, and the sweet reward of a trick-or-treat adventure, all encapsulate the spirit of Halloween. So why wait? Begin your spooky soiree preparations now, and ensure that this Halloween is filled with hauntingly happy memories. Explore the vast array of Halloween essentials available online to find just what you need to create the perfect ambiance. From the eeriest decor to the creepiest costumes, the options are endless and sure to cater to every ghost and ghoul's desire.
Embrace the ghoulish festivities with open arms, and remember, a little planning goes a long way. So, get ready to cast a spell of fun and fright as you dive into the heart of Halloween celebration. With the right essentials, you are set to host the most mesmerizing, spine-tingling, and enchantingly eerie Halloween that will be talked about in hushed whispers long after the witching hour has passed.